Web Maps and Apps
The Main Interactive Web Map is designed as a one stop shop to look up and compare information such as land ownership, boundaries, roads, zoning, survey and subdivision plats, section corners, environmental layers and much more.
THIS WEB MAP WORKS ON ALL DEVICES.

IT'S THAT TIME OF YEAR AGAIN!
The Tax Sale Web Map shows properties within Box Elder County that are delinquent on their taxes and are up for tax sale. All parcels that are delinquent 5 or more years are subject to the Tax Sale. The Tax Sale will be held
May 17, 2018 at 10:00 A.M.
Any parcel that has not been paid-in-full by then will be sold at auction to the highest bidder.
THIS WEB MAP WORKS ON ALL DEVICES.

Parcel Drafter Web Map


The Parcel Drafter Web Map allows users to draw and create their own legal descriptions and see how they compare with parcels on record. Drawn parcels can be saved or edited, with the option to be reviewed by the GIS and Recorder's Office staff by request. Drawings will be kept for a short period of time and cleared regularly. This tool will hopefully help users visualize legal descriptions and prove valuable for title companies and the general public, alike.
THIS WEB MAP WORKS ON ALL DEVICES.

Road Inventory 2017 Web Map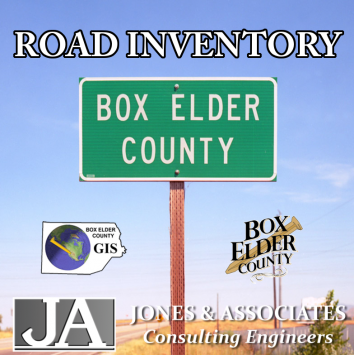 The Road Inventory 2017 Web Map displays the results of the Road Inventory Project conducted throughout the summer of 2017 by members of Box Elder County's GIS and Roads Departments, as well as Jones & Associates, in order to update the County's Transportation Master Plan. A series of
Public Open House Meetings
took place where County staff and project managers were available to meet with anyone to discuss concerns. If you were not able to attend the meetings, you can still voice your concerns by placing a note in the web map, or contacting the roads department at
(435) 257-5450
.
THIS WEB MAP WORKS ON ALL DEVICES.*